La reputazione Internazionale dell'ITALIA sempre più simile a quella della Grecia e per alcune questioni (mafia,debito,burocrazia) anche peggio
Italia è ormai da tempo un paese dove è diventato istituzionale fottere il prossimo, non aspettare a lungo perchè (più) prima (che) poi toccherà anche a te
I flussi di capitali e di teste in uscita dall'Italia sono davvero spaventosi, distribuite il vostro rischio come persone,famiglia,asset, impresa, competenze su altri paesi…ma non seguite il gregge
Maltaway vi offre soluzioni pratiche che potete valutare ed iniziare ad implementare in pochi giorni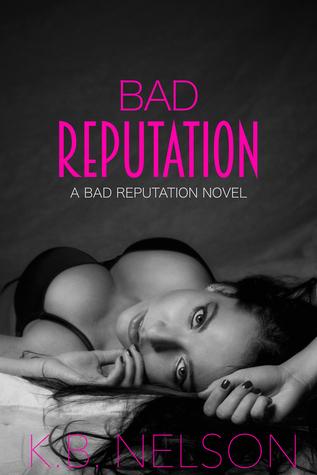 Italy's organised crime groups have demonstrated devious ingenuity in everything from drug trafficking and prostitution to extortion and counterfeiting.
Now they have found a new source of illicit profits: the migration crisis that has seen thousands of asylum-seekers land on Italian shores after crossing the Mediterranean Sea from north Africa.
The care and feeding of such migrants may end up costing the Italian government as much as €800m per year, with it offering private individuals, companies and non-profit organisations up to €35 a day per person to host them. That includes a daily pocket money allowance of €2.50 that hosts are supposed to pay directly to the refugees.
Those funds have proven irresistible to the Mafia, according to Italian prosecutors and watchdog groups, who say criminal groups have succeeded at rigging the awarding of the contracts for the management of migrant reception centres in several high-profile cases.
"This is a very widespread problem. Welcoming migrants has become a big business," says Gabriella Stramaccioni, who is charge of social policy at Libera, an anti-Mafia organisation. "We believe many centres are involved, in several cities," she adds.
In one intercepted phone call released by Italian police last year, Salvatore Buzzi, a leftwing social activist who served time in jail for murder in the 1980s, remarked: "Do you have any idea how much I earn on immigrants? Drugs are less profitable." Mr Buzzi, who was arrested, denies any wrongdoing.
This week brought a grim reminder of the human toll of the refugee crisis, after as many as 40 people drowned about 30 miles off the north African coast when their inflatable dinghy flooded.
Those who reach land safely face huge obstacles to rebuild their lives in Europe. Criminal involvement in their lodging and care has only darkened their plight since it can often lead to reduced services for the refugees.
It has also provided fodder for anti-immigrant groups seeking to block any form of public assistance to the new arrivals. "We must stop the departures and the landings, and block all the contracts," Matteo Salvini, leader of the anti-immigrant Northern League, wrote last month on Facebook.
According to Italian officials, the criminal enterprise that has come to dominate the business of lodging asylum seekers is a group based in Rome — known as Mafia Capitale — that has made public corruption one of its main sources of revenue.
Traditional Mafia groups such as Sicily's Cosa Nostra, the Calabrian 'Ndrangheta or the Neapolitan Camorra — have also been linked to the migrant trade, but have so far been less active.
The Roman organisation was unearthed by Italian prosecutors last December. Its top brass allegedly colluded with local politicians and government officials to have the migrant centres run by "co-operatives", or charity groups, that could serve their interests. Mr Buzzi is alleged to have had close ties to such groups.
Giovanni Salvi, the former chief prosecutor of Catania, in Sicily, the first Italian destination for many migrants, says organised crime gained a foothold in the migrant business because the flood of arrivals — some 170,000 people last year and as many expected this year — have left public officials scrambling each day to find accommodations, often with little oversight.
But Mr Salvi, who became prosecutor-general of Rome this month, says the "new element that shook the Italian political tissue and public opinion" was that some NGOs were involved in the "exploitation".
"Government officials had people who seemed full of values as their interlocutors and it lowered their defences," he said. "But then it emerged that this network was simply a way of making money."
Ignazio Marino, the mayor of Rome, this week highlighted the criminal infiltration at a Vatican event on climate change and slavery attended by many of his counterparts from around the world.
"We're working to restore legality and transparency. In recent years corrupt politicians and officials have taken advantage of the migrant drama," Mr Marino said. "Instead of serving the poor, these officials made use of the poor."
http://www.ft.com/intl/cms/s/0/0d0371d0-31f4-11e5-8873-775ba7c2ea3d.html#axzz3h12RZJ4u